Dubai is one of the most famous destinations amongst the tourists who are all about luxury and modernity. It is known for its sky-high buildings and marvels that surpass the definition of grandeur. Every year they come up with something which is far more surprising than what humans can imagine. Apart from that, it also offers adventure at its best and will thrill you up from head to toe. And as if this was not enough, the city is a haven for shopping. This is what brought Deepak to this land of marvels and he had the most amazing trip ever. Here is how he spent his vacation amidst the skyscrapers.
I was always fascinated by the skyscrapers and the unique architecture of Dubai. I used to daydream about how I could just touch the clouds while at Burj Khalifa or witness the sun go down from the infinity pool. And I was more than glad when I finally got to accomplish my dream and planned a holiday in Dubai. It was the most dreamy trip ever and my family and I had a lot of fun. My kids were also left awestruck by the unbounding charm of the city. Here are the details of our trip that might help you with your next trip to Dubai.
Details Of Our Trip To Dubai With Kids
Itinerary Of Our Trip To Dubai In June
Weather Of Dubai In May
Best Experiences On Our Trip To Dubai In June
Places To Stay In Dubai With Family
Best Restaurants On Our Trip To Dubai In June
Shopping On Our Trip To Dubai In June
What To Pack For Trip With Kids
Getting Around
Tips To Travel To Dubai
Do's & Dont's on Dubai Trip
How to Reach Dubai
Our Experience With TravelTriangle
Frequently Asked Questions About Dubai In June
Trip Type: Family Trip
Cost: INR 70,000 per person
No. Of People: 5 Adults and 2 Children
Duration: 6 Days
Inclusions: Breakfast, Dinner, Airport Transfers, Airfare, Visa
Exclusions: Lunch, Private Cabs
The average weather of Dubai in June is hot. The afternoons are usually dry and humid whereas the evenings are slightly cold and thus, pleasant. The temperature of Dubai in June is approximately 32 degrees Celsius which is bearable enough due to light breezes blowing all the time. Since it is hot during June, you can indulge in water sports and spend the days at beaches. In order to skip the heat, you can visit the indoor attractions.
Our trip to Dubai with kids was a sweet and cheerful affair. Here are the details of our experiences that made us fall in love with it!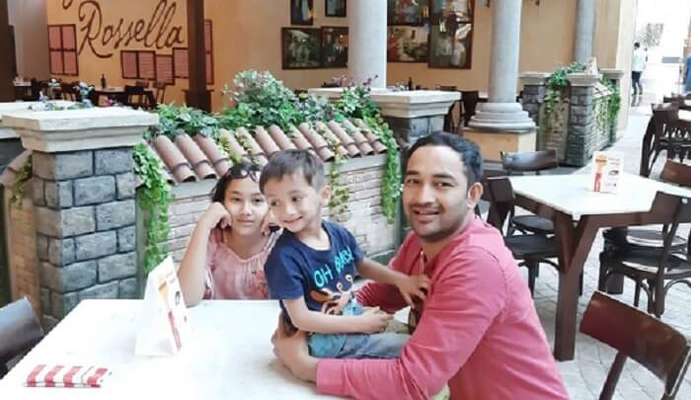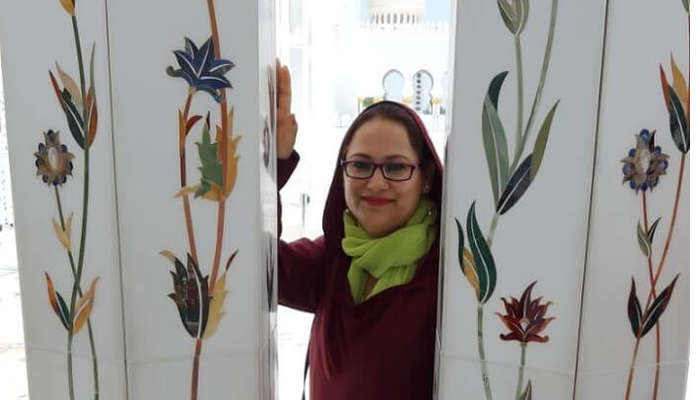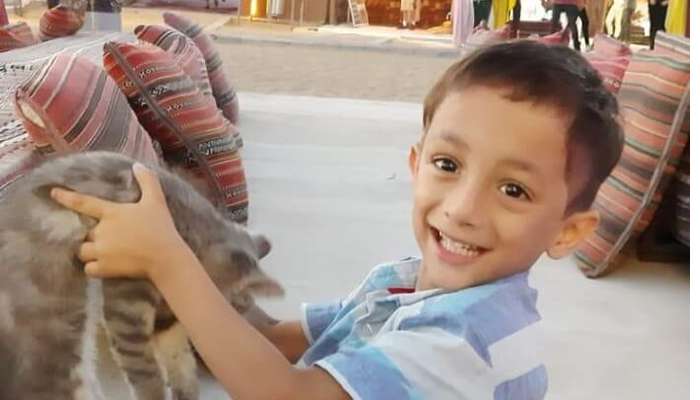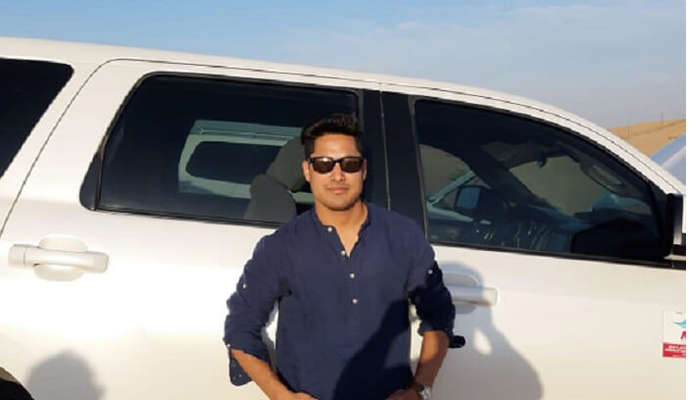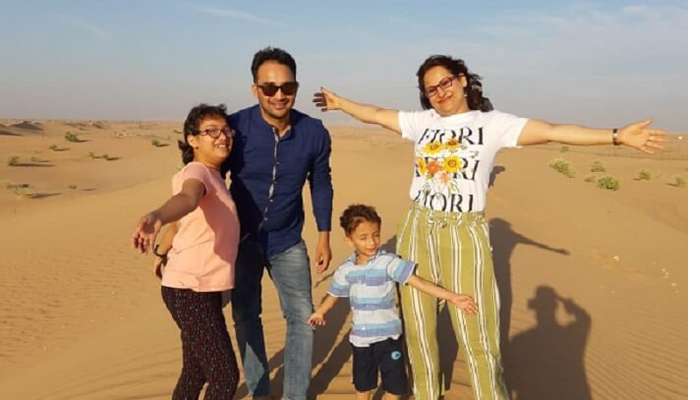 On the first day of our trip, we relaxed at the hotel and enjoyed a cruise tour in the evening. The cruise took us to Dubai creek which was simply beautiful. On the second day, we headed for the city tour wherein we explored many great places to see in Dubai with family like Jumeirah Mosque, Meena Bazaar, Dubai water canal project and more. It was a great day and our kids also had a lot of fun.
Suggested Read: Food Festival In Dubai: An Ultimate Event Where You Can Just Eat, Crave & Repeat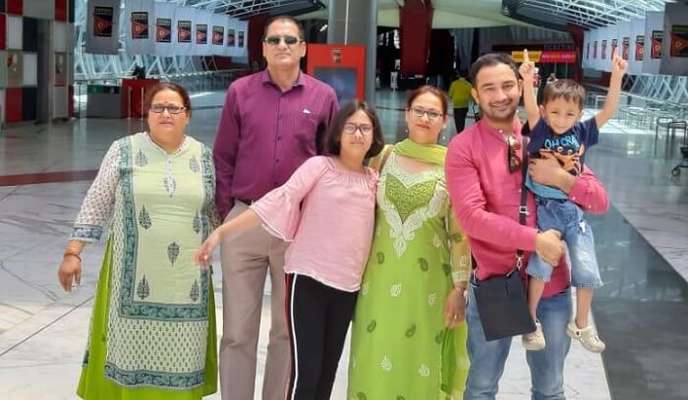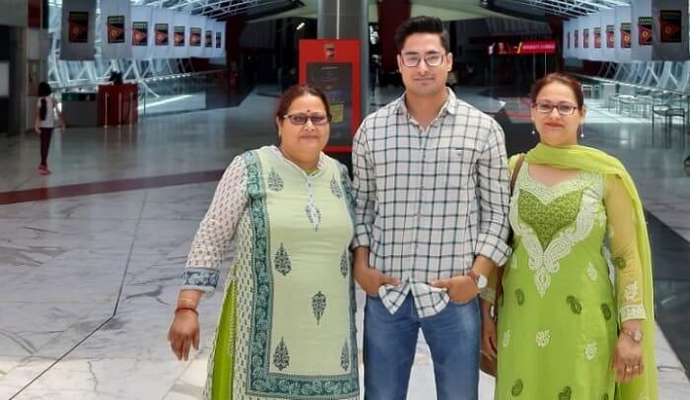 The third day of our trip was filled with beauty and adventure. However, we had the most adventurous experience on the fourth day at the Ferrari World. It was definitely the best part of our trip and one of the best places to go in Dubai with kids. Not only our kids, but we also had a lot of fun and entertainment. The rides were quite thrilling and we clicked pictures as well. After that, we visited the famous Grand Mosque which left us completely awestruck.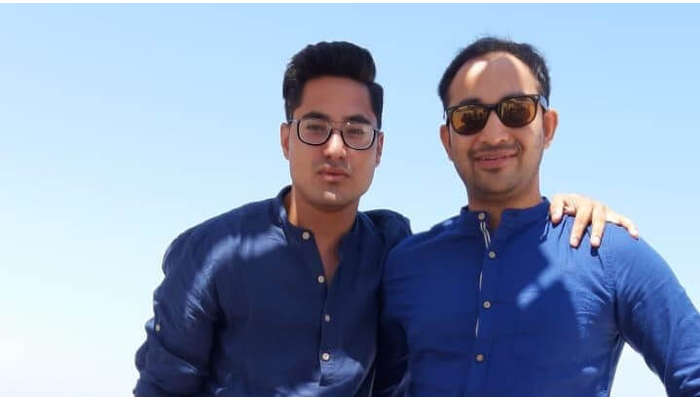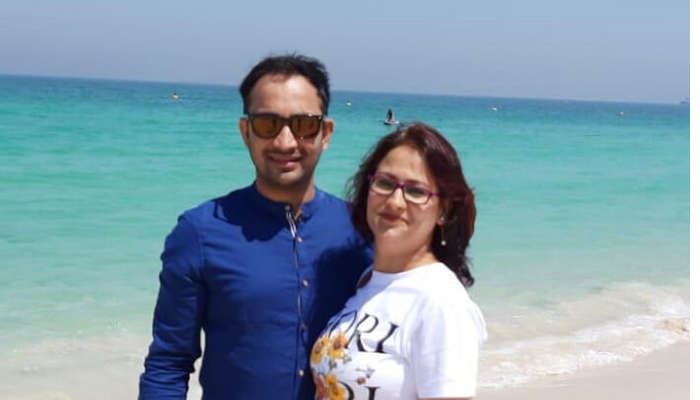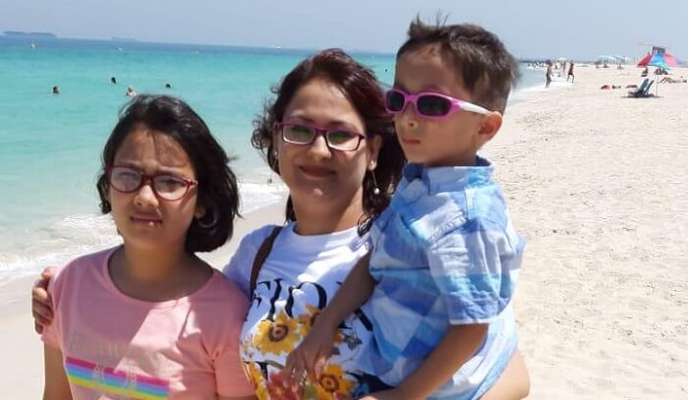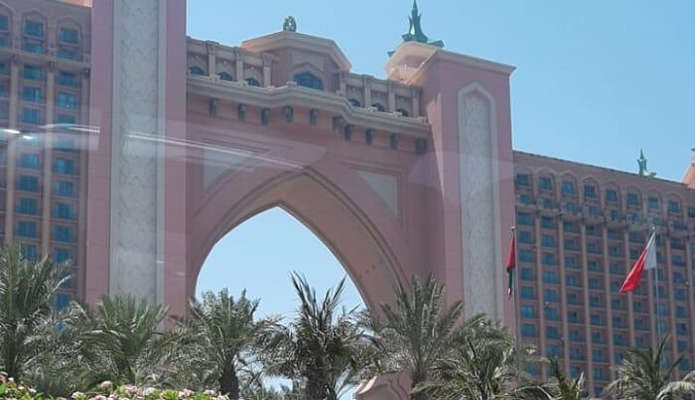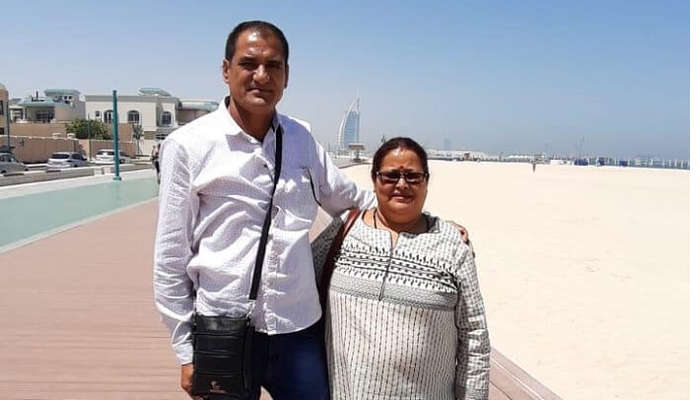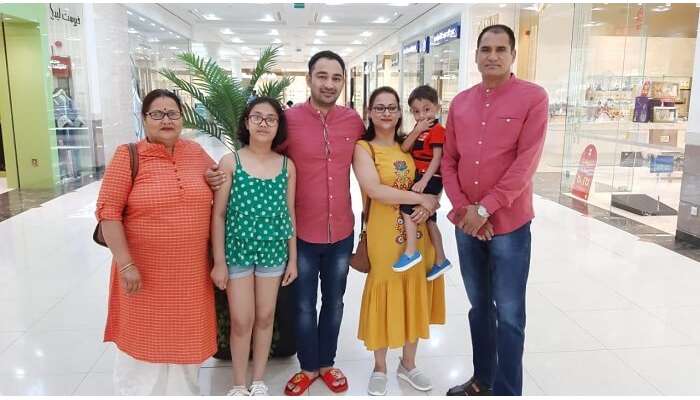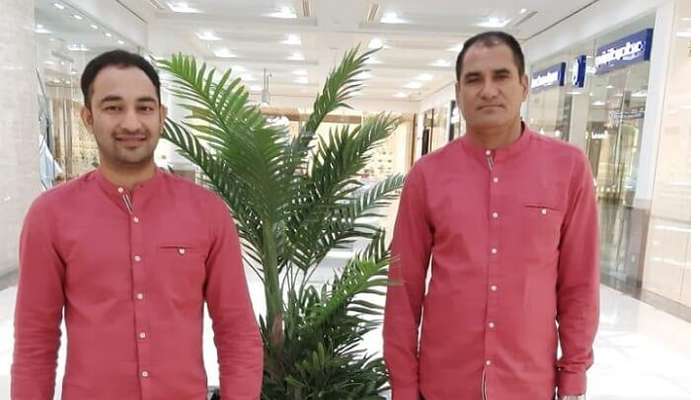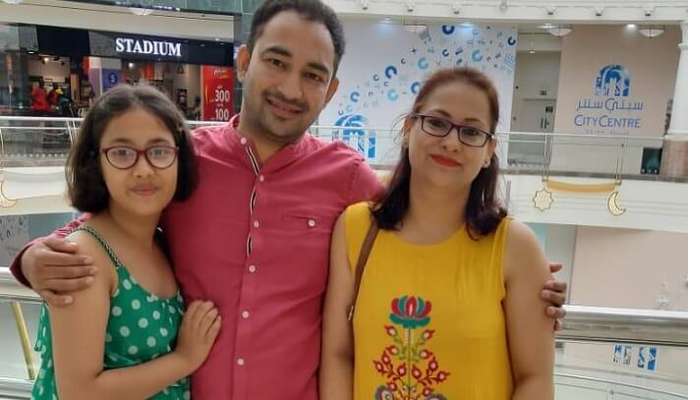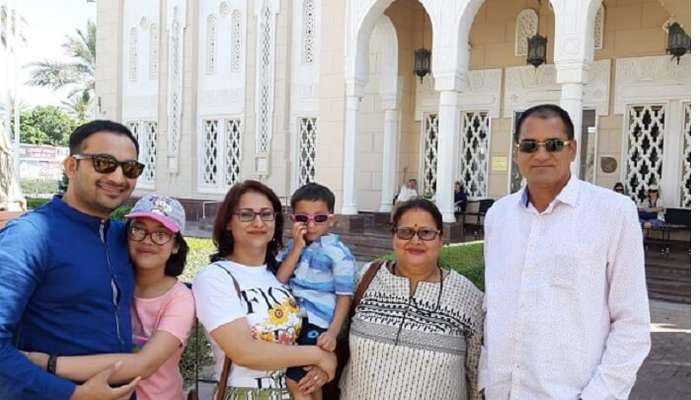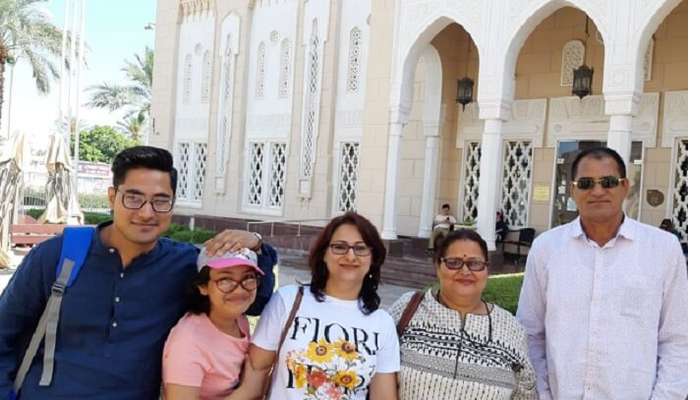 On the fifth day, we visited the world-famous Burj Khalifa and I felt like I was on the seventh heaven literally. We enjoyed the views from the observation decks. After getting totally mesmerized by the views, we strolled at Dubai mall, bought various things and had a delicious meal. If you are looking for good eating places in Dubai, the mall has a lot of options. We came back with innumerable sweet memories. This was definitely one of the best things to do in Dubai with kids.
We were wondering where to stay in Dubai with family, and then this hotel came to our rescue. During the trip, our stay was in Hotel Pullman. I must say, the hotel was amazing. It is located near the mall and is in close proximity to the airport, so we could easily get transferred. The rooms were pretty big and offered scenic views. We also liked the fact that cleanliness was maintained in the hotel. Apart from that, the hotel staff was very welcoming and available for us all the time. Altogether, it was a great experience.
Since it was the time of Ramadan, we could not visit many restaurants during our trip. We had our meals in our hotel only. The food was good and we enjoyed the ambiance of the hotel's restaurant.
We had a great shopping experience in Dubai. We bought a lot of clothes, perfumes and dates from there. The malls were really luxurious and had everything under one roof. We bought budget-friendly items and were full of glee.
Dubai in June experiences harsh summers with the sun shining brightly above the head. Although one can find anything and everything in the malls of Dubai, there are still a few important things that one should certainly pack along when traveling to this stunning Emirate.
Outfit: June in Dubai calls for the summer wardrobe, from head to toe, for every traveler, irrespective of the age group. Loose trousers, shorts, flip flops, sandals, loose tops, dresses, and long skirts are a few elements that one can add to their outfit. For paying a visit to the places of worship, it is advised that one wears fully-covered clothes in order to show respect.
Cosmetics: Sunscreen, hand lotion, wet wipes, lip balm, and moisturizer should definitely find some space in your bags.
Gadgets: One can also pack along a camera, rechargeable batteries, an international portable adapter, and earphones.
Miscellaneous: Dubai in June is extremely humid and thus, chances of getting thirsty are high. Carrying a water bottle and a small backpack with all the necessary supplies should certainly be the first priority of travelers.
The cosmopolitan city of Dubai houses an extremely impeccable road and rail network that makes it easier to roam around the city without any hindrances.
By Road
Getting from one place to another in Dubai by road is one of the popularly used modes. Travelers can either rent a car and drive around the city themselves, or they can hire a public taxi. Dubai offers plenty of bus services that are air-conditioned and less heavy on the pockets simultaneously. From city bus to hop-on, hop-off bus, there is no dearth of this mode of transport.
By Metro
Being a metropolitan city, Dubai houses one of the world-class metros that is fully automated and runs driverless. Along with being the fastest mode of traveling, this mode of transport also provides scenic views of the city's famous landmarks such as the Gold Souk, Dubai Mall, DIFC, and many others. Dubai also offers trams that begin from Al Sufouh to Jumeirah Beach Residences.
By Boat
Allowing travelers and locals to experience the waters of the city, Dubai gives people an opportunity to make use of Dhow Boats, Abras, Ferry Taxi, or Water Taxi. The city also offers dinner cruises or yacht on rent that allows travelers to soak in the breathtakingly beautiful views of the renowned city skyline.
Do proper research about the destination.
Choose a hotel which comes under a prime location.
Read about the city's culture and weather once before planning your trip.
Book everything in advance.
Do not forget to carry your travel insurance.
Here are a few things you should keep in mind to have an amazing and fun trip to Dubai:
Do not dress inappropriately.
Cover up yourself when swimming in public pools.
Do not engage in cross-dressing.
Do not drink in public unless allowed.
Do not point out fingers at loclas.
The best way to reach Dubai is by air. You will find a number of flights flying to Dubai. The round ticket from New Delhi to Dubai cost you around INR 15,000.
We had a great experience with TravelTriangle. The agents were very helpful. They catered to all our needs and were very supportive. Even in Dubai, they were connected throughout our trip and we didn't come across any hassle.
Are you all thrilled and can't wait to spend an enthralling holiday in Dubai with kids? Deepak's fun and frolic vacation experiences at this marvellous city are giving major travel goals and you can take out the best ideas to plan your own. So, don't wait and plan that much-awaited vacation to Dubai with your little ones and spend the most luxurious time of your life exploring this magnificent city in UAE.
People Also Read: